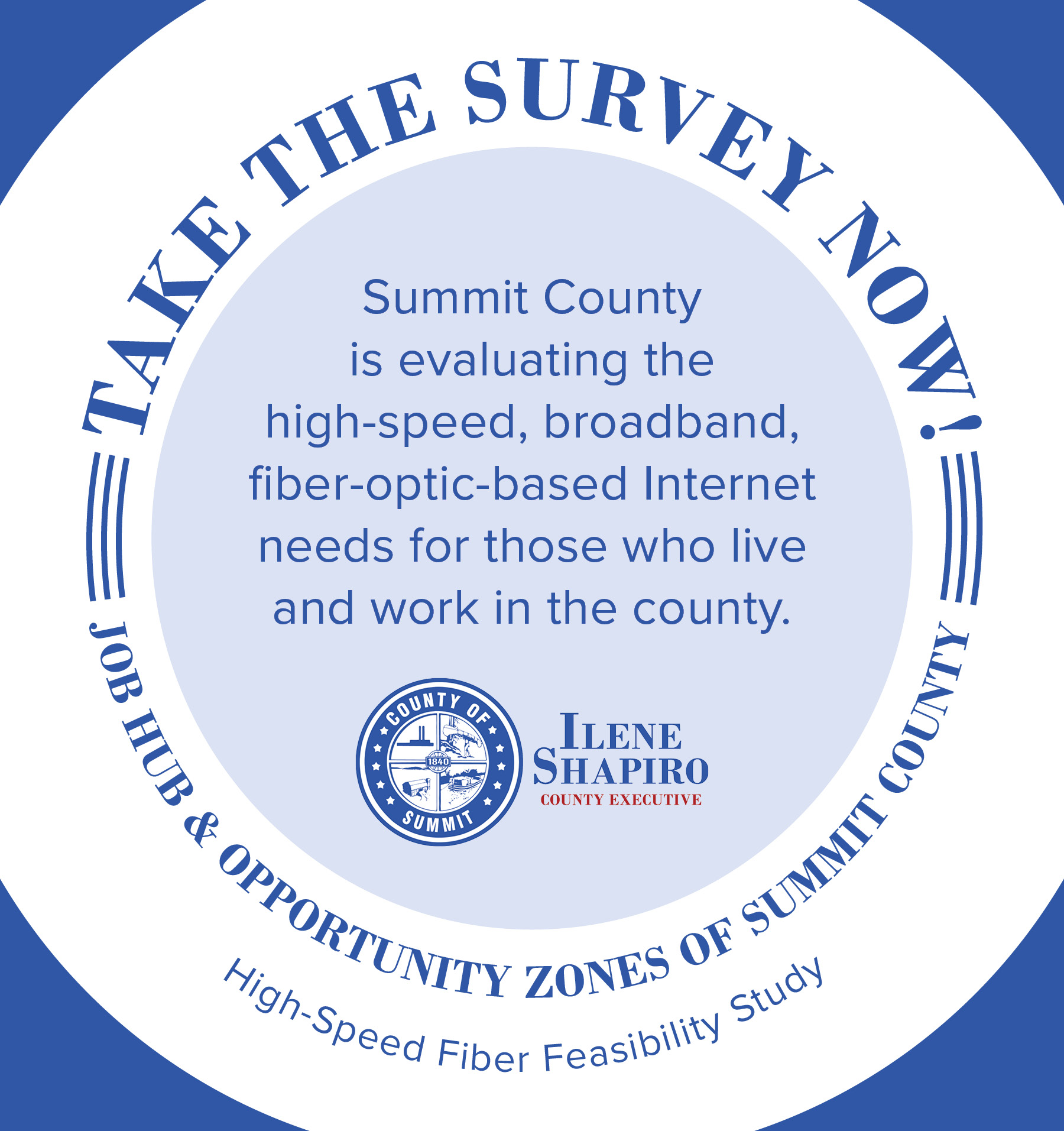 Through an initiative funded by the U.S. Department of Commerce's Economic Development Administration (EDA), Summit County is evaluating the feasibility of an expansion of a high-speed fiber optic network for identified heightened areas of employment or "job hubs" and under-served regions or "opportunity zones". We need your help to understand your internet needs. Please use the following link to complete an important survey about your current internet services: https://www.envdesigngroup.com/SummitCountyFiberStudy. It is best to take this survey on a desktop.
Job Hubs Opportunity Zones of Summit County – Survey Informational Sheet
For more information, contact Arielle Steffen, public outreach specialist at [email protected].