Coventry Community Center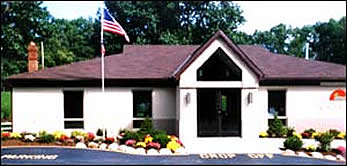 The Coventry Senior Community Center was dedicated in 1996 on the site of the old PLAY Center on Willowview Dr.  In 2018 the Board of Trustees re-dedicated the facility as the Coventry Community Center to be used as a rental and civic center for the entire community.
Please contact the Administration Office for rental availability and pricing at 330-644-0785, ext. 690.