Zoning Protects Property Values
Zoning is designed to protect the health, safety and, welfare of those living in a community. Most zoning regulations are a matter of common sense, and help to make sure that people use their property in such a way that it is not detrimental to those living in the same area, or to the community as a whole.
Almost all construction, from fences and decks to homes and businesses, requires a zoning permit. A complete copy of the zoning code can either be downloaded from this site or purchased for a nominal fee at the zoning office.
In addition to the Zoning Inspector, Coventry Township has two appointed boards who deal with zoning related issues. The Zoning Commission holds meetings and public hearings for all changes to the Zoning Resolution. The Board of Zoning Appeals may grant variances for the zoning code after a public hearing is held. All adjacent property owners are notified if a request for a variance is made, and have the opportunity to state their opinions or concerns at the public hearing.
The Board of Zoning Appeals meets the first Tuesday of each month at 7:00 p.m., and the Zoning Commission meets the third Tuesday of each month at 7:00 p.m. in the Township Hall.
RECENT UPDATE:  SHORT TERM RENTALS – Effective 7/13/19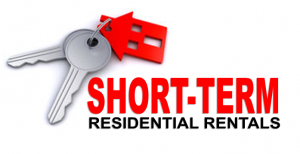 Please follow the link below for the text amendment approved at the Board of Trustees June 13th meeting, adding regulations for Short Term Vacation Rentals to the Township Zoning Resolution.  This text change will be in effect beginning July 13, 2019.
ARTICLE 28 – Short Term Rentals
Any property owner operating a Short Term Rental (any rental less than 30 days – typically advertised on websites like airbnb, vrbo, homeaway, etc.) should contact Bill Meyerhoff at [email protected] for a permit.
**All residential rental properties in Summit County require a permit through the Summit County Fiscal Office – please follow this link for more information: Summit County Residential Rental Registry
CURRENT BOARD OF ZONING APPEALS NOTICE OF PUBLIC HEARINGS:
The Coventry Township Board of Zoning Appeals (BZA) will hold a Public Hearing on Tuesday,  February 4th, 2020 at 7:00 PM in the Coventry Townhall, 68 Portage Lakes Drive, Coventry Township, Ohio, 44319 to consider the following requests:
2020-01 Danny Marchetta of Ashton Lexer LLC  requests a  variance for a pole sign and building mounted signage for a business, Valley College, at 2884 S. Arlington Rd. in a B-3 District (Article 19.00).
2020-02 Richard P. Kutuchief requests a Conditional Use for a law office at property he owns at 3351 Cormany Rd. in a R-3 District (Article 5.00 Section 5.02.G).
2020-03 Jacob Andreasen  requests setback variances and a building location variance for a proposed accessory building at his property located at 3570 Birdland Ave. in a R-3 District (Article 8.00 Section 8.03.I).
2019-29 continued. Mary McShane requests a Conditional Use for a Short Term Rental at 3595 Peninsula Dr. in a R-3 District (Article 6.00 Section 6.01.B.7).
Please note: Refer to the Coventry Township Zoning Resolution available online under Zoning Department at https://coventrytownship.com for the specific zoning regulations cited above. Additionally, supporting documents for the cases on the BZA docket may be examined prior to the BZA hearing MWF 8am-12pm at the Zoning Office located at 68 Portage Lakes Drive or by appointment with Zoning Inspector Bill Meyerhoff (330) 644-0785 , Ext. 695
ZONING WORKSHOP – NOTICE OF PUBLIC MEETING
Coventry Township will hold a zoning workshop on Tuesday,  February 4th, 2020 in the Coventry Townhall, 68 Portage Lakes Drive Coventry Township, Ohio 44319 immediately following the Coventry Township Board of Zoning Appeals public hearing which starts at 7:00pm.
The joint zoning workshop is for members of the Coventry Township Zoning Commission (ZC), the Coventry Township Board of Zoning Appeals (BZA), and the Coventry Township Board of Trustees, and is open to the public. Coventry Township legal counsel and the Coventry Township zoning inspector will also attend. Topics to be discussed are zoning resolution text and/or map amendments, variances, conditional uses, BZA hearing and ZC meeting protocols, and any other zoning issues that may arise at the meeting.