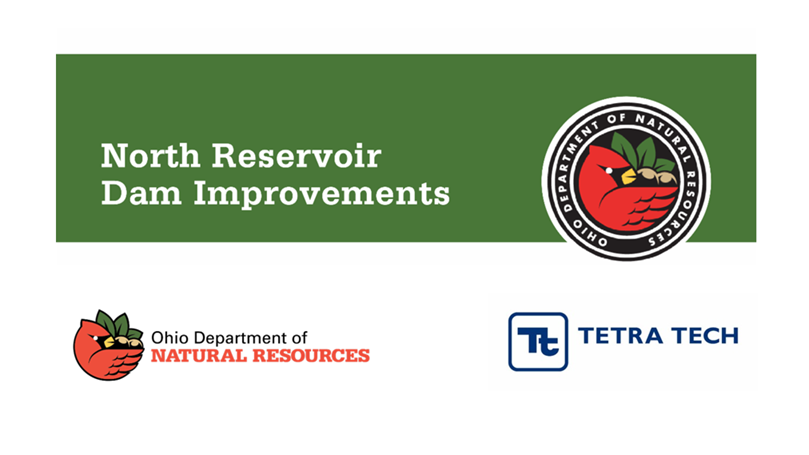 Septic Systems and Wells
The Beaver Excavating Company continues working one-on-one with residents along Dollar Drive who could potentially experience impacts to their water service once dam construction gets underway. ODNR is also offering to install sewer laterals, underground pipes that connect residences to a main sewer line, at no expense to the residents on Dollar Drive. Residents who live along Dollar Drive and the adjoining portion of Portage Lake Drive can expect sewer, water and well construction preparation to begin this month and last through late fall. During the sewer, water and well construction period, community members and residents can expect Iola, Path and Dollar Drive to be closed, except for local traffic. At the conclusion of the sewer project, Dollar Drive will be repaved. Flagging operations will be in effect for the work along Portage Lakes Drive.
If you are concerned about possible impacts to your sewer or drinking water well and have not yet been contacted, please email Jarid Huston at  [email protected]
Final Design, Permitting
North Reservoir dam rehabilitation work continues to progress. Tetra Tech, an ODNR-contracted engineering firm, is finalizing the dam design based on engineering and dam safety requirements, considerations of possible impacts on properties that about the dam, and input from property owners, utilities and local jurisdictions.
Previously, ODNR submitted requests for a water quality permit (401) from Ohio EPA and a sand fill permit (404) from Army Corps of Engineers. Major construction, beginning with sand berm placement, will begin this fall once the permits are in place.
Questions
Please see engineering.ohiodnr.gov for an overview of North Reservoir Dam improvements and previous meeting presentations. If you have other questions or comments, please contact Angela DelBrocco at [email protected].