It's no secret that we have great parks in Coventry Township.  It's also no secret that they need your help!  Thanks to voters in 2018, the existing Parks Levy was created. Those funds have helped maintain our parks with mowing and minor upgrades like fencing at Cottage Grove and Ingleside Fields, but we need major improvements in other areas as well.  As we all know, costs have increased and our infrastructure is failing at Logan Field, Lockwood Park, Ingleside Softball Fields, and the Community/PLAY Center Park.  Major improvements have not been made to these parks since the mid to late '90s.
We are actively seeking grants to help offset costs for new playing surfaces, and playground equipment. If COVID has taught us anything, it's that outdoor recreation spaces for ourselves and for our children are truly essential. We are requesting the replacement of our existing .5 mill Parks and Recreation Levy with an increase of .25 mills that will allow us to make those infrastructure improvements and also help with general maintenance.  This increase will cost the owner of a $100,000 home $26 per year or $2.17 per month, first due in 2024. The passage of this levy will allow us to continue to provide our kids with safe places to play and enjoyable recreational opportunities for all.
Here's a breakdown of what is needed for each park:
LOCKWOOD PARK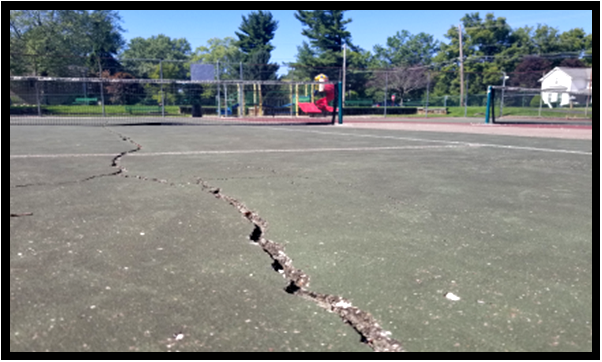 This spring we will be closing Lockwood Park – the infrastructure has become a liability to the Township at this point due to large cracks in the tennis court surface.  Last summer we were forced to remove the playground equipment for safety reasons as well.  We plan to begin a renovation using Parks Levy funds we have saved over the last five years this summer.  The cost to rehab this park is roughly $225,000. The existing park will be demolished and rebuilt to include new tennis/pickleball courts, as well as new playground equipment.  Our road department will help keep our costs down by assisting with grading and parking lot installation as well as repairs to the existing walking path.
Demolish and rebuild the tennis courts
Multi-use court striping & netting (tennis & pickleball)
New fencing throughout the park
Expand the existing parking area – adding 3 to 4 spaces
New playground equipment
Landscaping and repair the existing walking path
INGLESIDE PARK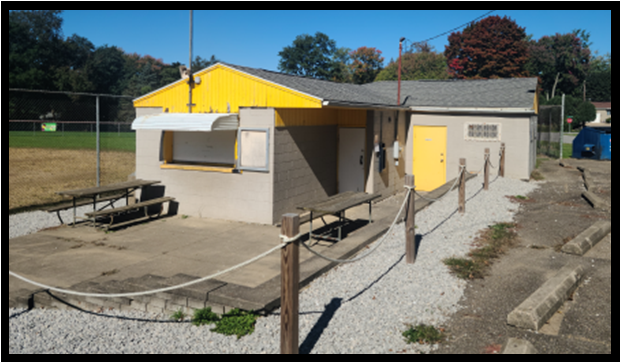 Ingleside Park is heavily used by the surrounding neighborhood as well as the girls' fastpitch softball organization.  The fieldhouse needs a facelift with paint and bathroom upgrades, as well as some concession equipment.  Drainage infrastructure under the fields needs to be addressed and new fencing throughout the park is needed as well.  The pavilion needs to be replaced and we would like to turn the old basketball court into a multiuse court to include pickleball, which we feel would be utilized by the neighborhood.  Playground equipment was removed years ago due to its age, and could be a great asset to the neighborhood if we are able to replace it.
Fieldhouse improvements—bathroom & concession upgrades
Drainage infrastructure improvements under the softball fields
Pavilion overhaul
Fencing
Possible playing court overhaul to add pickleball
Playground equipment
Tree removal
P.L.A.Y. CENTER
The PLAY Center fields are in need of new fencing and backstops.  The existing tennis court was removed last fall due to liability and poor location.  Drainage improvements, tree trimming, and parking lot improvements are needed for these fields as well.
New fencing
Drainage infrastructure improvements
Tree trimming
Parking lot improvements
COMMUNITY CENTER
Our Community Center is very heavily used for rentals and all Township meetings.  The building needs exterior stucco repairs and paint, exterior doors, new signage, removal of overgrown shrubs/landscaping along with re-grading to deter water issues in the basement. On the interior, we need drywall repair and paint.
Exterior building improvements – fix stucco/paint
Landscaping – trim back overgrown shrubs/trees
Re-grade away from the building to improve drainage
Interior – foundation improvements
Drywall repair and paint
LOGAN FIELD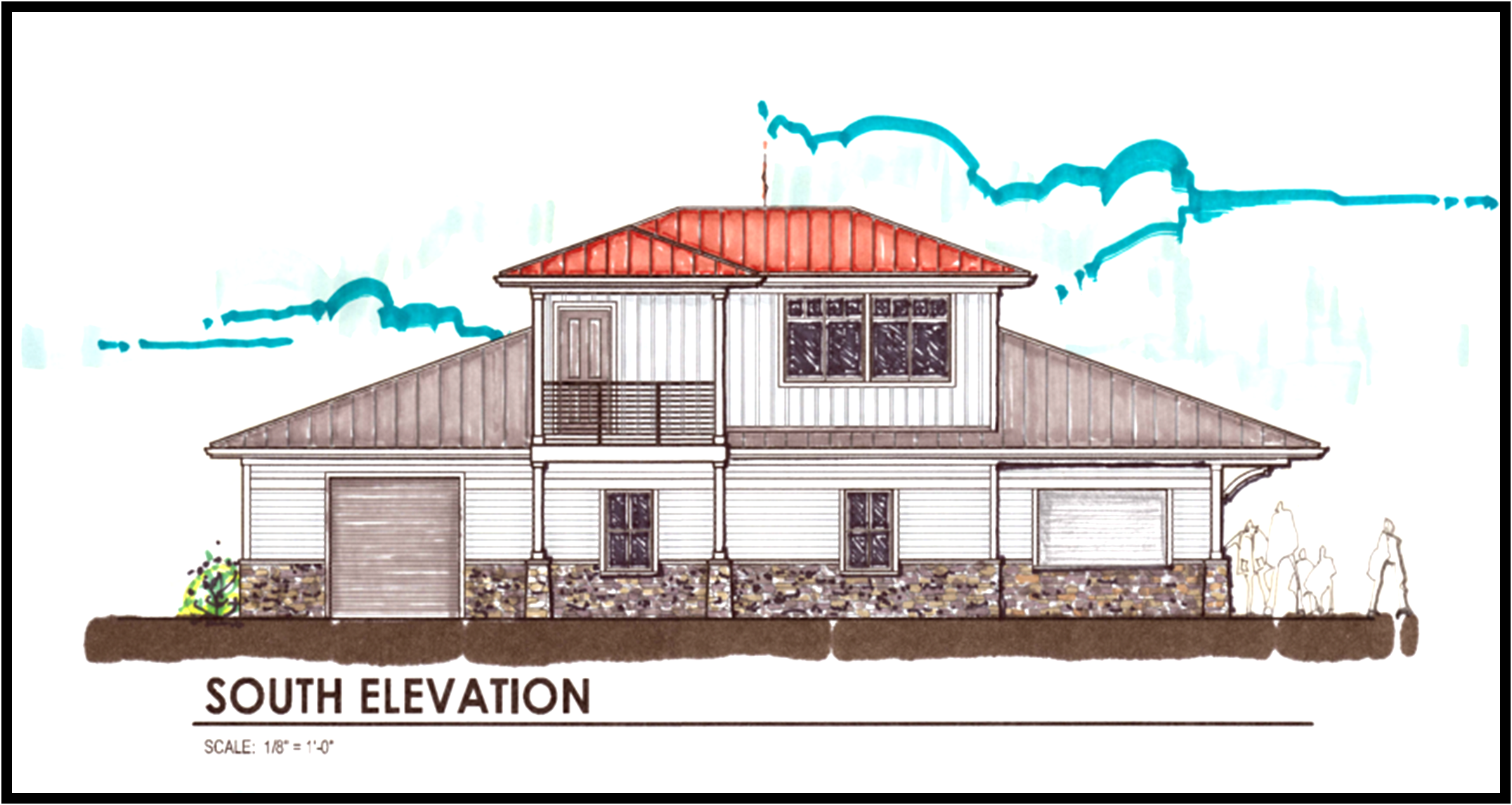 The Logan Fieldhouse will be rebuilt in the very near future thanks to ARP (American Rescue Plan) Funding at an estimated cost of $600,000.  A new parking lot, fencing and other improvements will come out of the Parks Levy fund.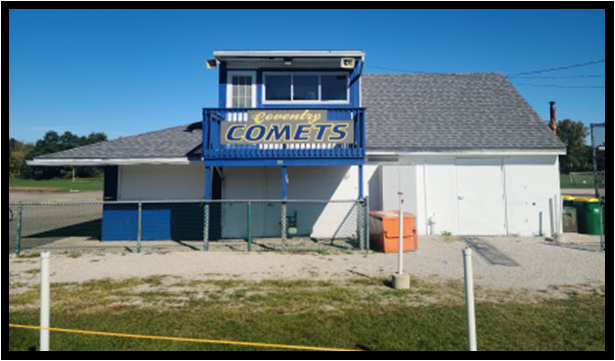 New Fieldhouse (Using ARP funding—Estimated cost $600,000.)
New Parking lot and fencing will be needed with Park Levy Funds
COTTAGE GROVE PARK
Several years ago, we were able to replace all of the fencing around the Cottage Grove baseball field that is heavily used by the boys' youth baseball organization.  The focus at this park will be ongoing maintenance and minor upgrades as needed.
New Fencing was installed in 2019 – focus on ongoing maintenance
Possible walkway through the naturalized area
OFFICIAL BALLOT LANGUAGE:
COVENTRY TOWNSHIP – Proposed Tax Levy (Replacement & Increase)
A replacement of 0.5 mill of an existing levy and an increase of 0.25 mill to constitute a tax for the benefit of Coventry Township for the purpose of purchasing, appropriating, operating, maintaining, and improving lands for parks or recreational purposes that the county fiscal officer estimates will collect $212,000 annually, at a rate not exceeding 0.75 mill for each $1 of taxable value, which amounts to $26 for each $100,000 of the county fiscal officer's appraised value, for 5 years, commencing in 2023, first due in calendar year 2024.
FOR THE LEVY
AGAINST THE LEVY