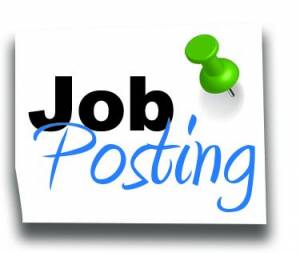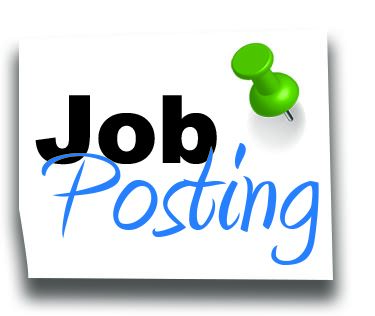 The Coventry Township Road Superintendent is seeking applications for the part-time position of Road/Maintenance Department Office Assistant.  The ideal candidate is a detail oriented person with substantial experience in customer service and knowledge of general office functions.  Must have excellent verbal and written communication skills, organizational and interpersonal skills, the ability to maintain confidentiality, and the ability to work independently with minimal supervision. Strong skills required in utilizing Microsoft Word, Excel, Access, and Publisher.
Please submit letter of interest, application, and resume with references to Anna Bryant, Township Administrator, Coventry Township, 68 Portage Lakes Drive, Akron, Ohio 44319.  This job will be posted until filled. A printable application is available on the Township website at www.coventrytownship.com. NO PHONE CALLS PLEASE! Pre-employment drug test required. Equal Opportunity/Affirmative Action Employer.
COVENTRY TOWNSHIP – ROAD/MAINT. DEPARTMENT
Part-Time Administrative Assistant
Duties and Responsibilities:
Work independently under direction of the Road Superintendent.
Assist with scheduling of work and day to day operations.
Attend meetings and take notes at direction of Road Superintendent.
Maintain verbal and written correspondence with the public.
Schedule and coordinate meetings, meeting sites, and appointments for staff as needed.
Establish and maintain electronic and paper filing system in all areas to include work orders, personnel, training, public correspondence, etc.
Process accounts payable for the Road Department and maintain excel spreadsheets for all purchase orders/blanket certificates.
Keep office clean and orderly.
Order and maintain supplies and inventory.
Flag traffic as needed at work locations.
Be available to screen calls and communicate issues to road department personnel during harsh weather events outside of ordinary work hours.
Perform other duties as directed.
Serve the residents of Coventry Township and represent the Township in a positive and professional manner at all times.
Knowledge Skills and Abilities:
Typing skills of 50 words per minute.
Computer proficiency with Microsoft Word, Excel, and Outlook.
Occasionally move and lift up to 25 pounds.
Ability to sit and stand for extended periods of time.
Qualifications:
High school diploma or G.E.D.
Minimum 3 years' experience in similar function.
Successfully complete background check, physical and drug screen.